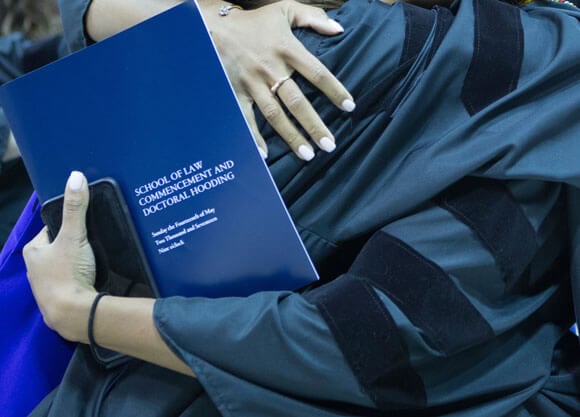 Commencement
Ceremony Programs and Keynote Speakers
We'll provide information about keynote speakers and programs, including a downloadable digital file with each graduate's name listed, for each ceremony once information is finalized.
More Details
Commencement
Explore resources and information about this year's Commencement ceremonies.
Welcome to the Alumni Family
You're now a Bobcat for Life and part of a network of more than 60,000 alumni — worldwide! If you haven't already, please join Bobcat Connect, Quinnipiac's exclusive platform for connecting students and alumni to help you achieve lifelong personal and professional success. If you'd like to connect with the Office of Development and Alumni Affairs, please email alumni@qu.edu.